Reviews
Reviews for Mutts & Mates are very important to me. I hold myself and my business to a high standard. From the cleanliness of my home and outdoor spaces to the care we provide your dogs. I think you will find that we have lots of happy customers who have great things to say!
---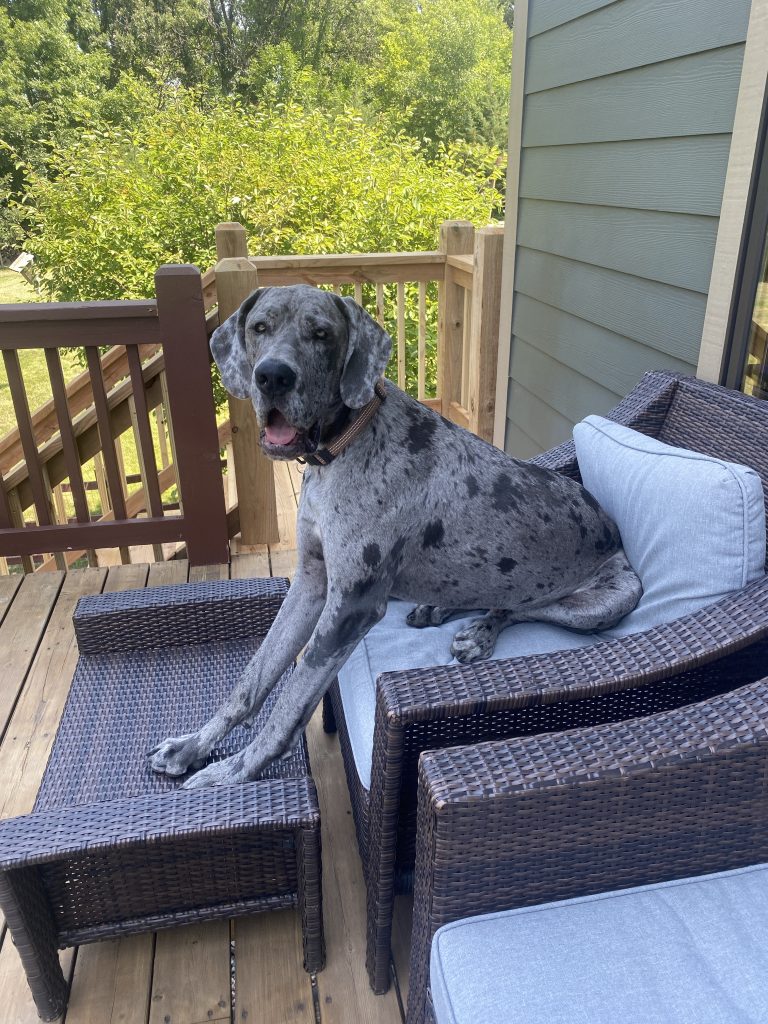 We are relatively new to Mutts + Mates but I cannot say enough about Jackie and her family. They have welcomed my 1 year old Great Dane, Indigo, into their home and have made him feel like he is a member of their family. I truly feel so blessed to have found them am very comfortable dropping him off for the day knowing that he will be safe and also tired when I pick him up. He gets to play with other dogs and shes been working on his leash training out on walks.  I absolutely recommend Mutts + Mates to anyone looking for an at-home family feel rather than a kennel feel doggy daycare.

-Thalia Novak
Indigo | Great Dane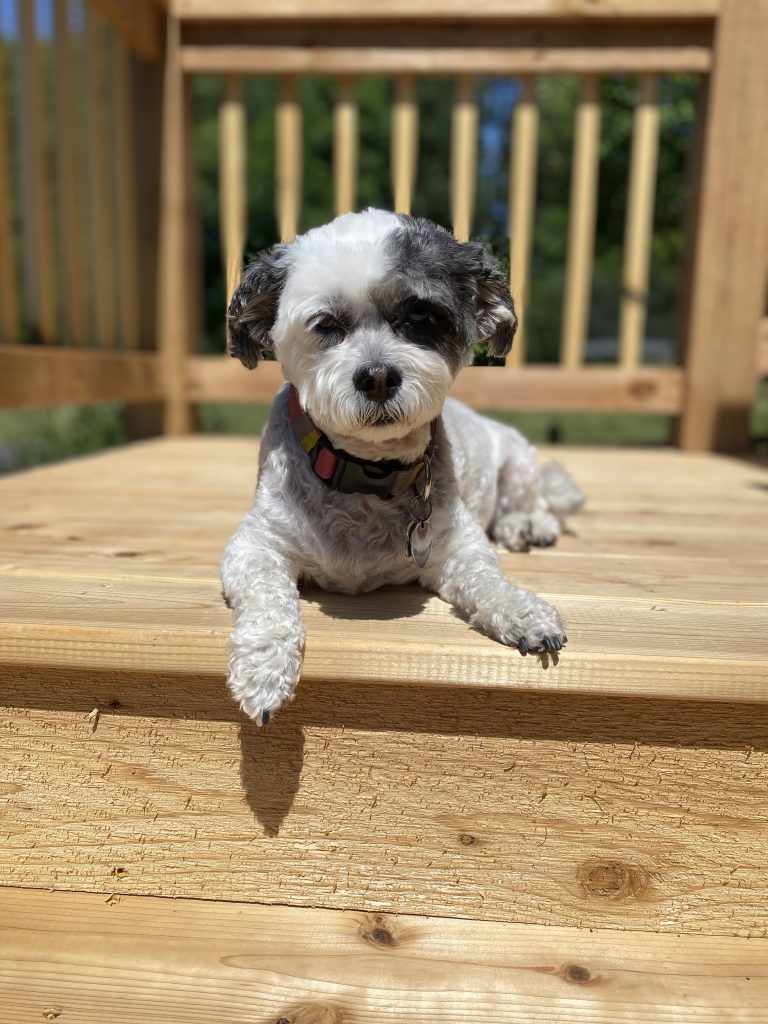 We can't express how happy we are to have found Jackie. Our pup is 11 years old and can be a little fussy when getting used to a new place. She hasn't been this happy at a sitter in years.  When we arrive she wags her tail and heads straight for the door, she doesn't even look back! She comes home happy and settled without an ounce of stress.  Jackie has been a true blessing!

-Janell Hanback
Dempsey | Bischon Shih Tzu mix
---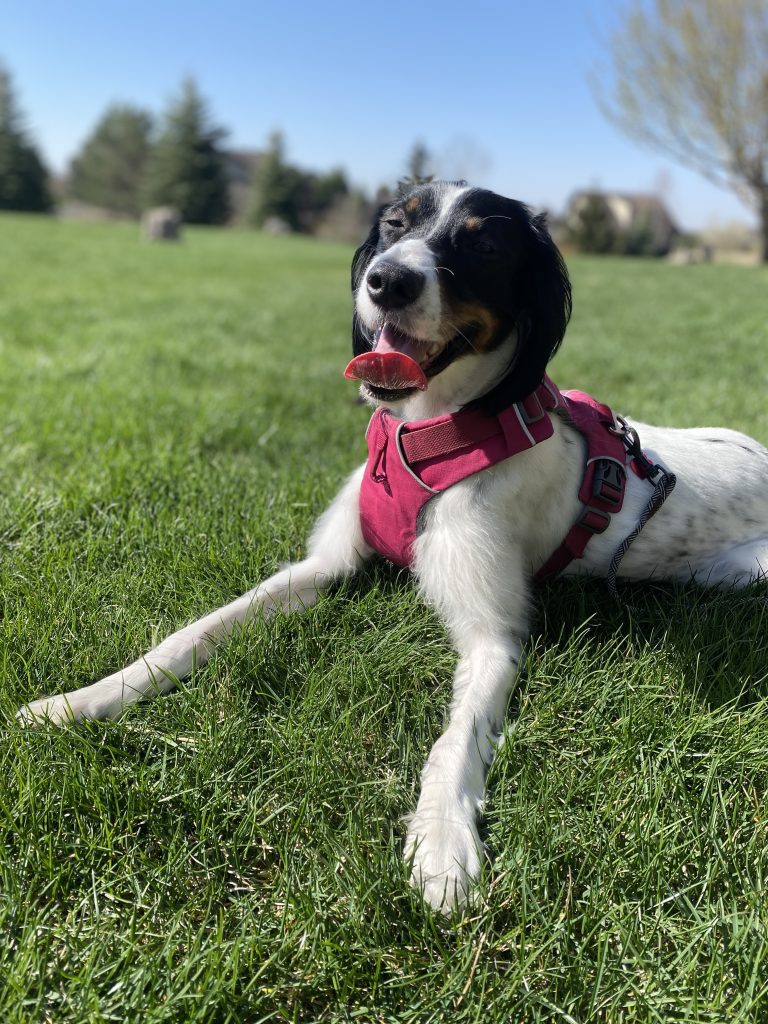 Highly recommend Jackie! So many good things to say about Mutts and Mates. Our Penny loves to go and we enjoy our time away even more knowing that Penny is being well cared for and loved!
-Anna & Mark Benson
Penny | English Setter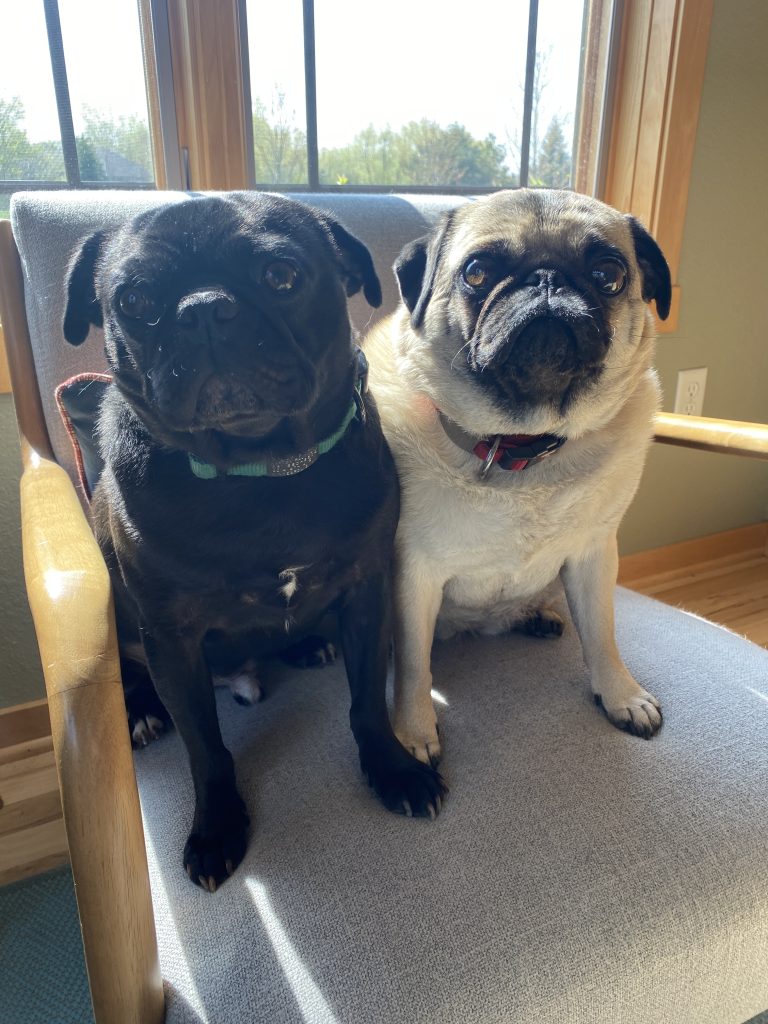 Our pups have been coming to Jackie for several years and are so grateful for the amazing home she provides when we are away. Traveling is so much easier for us knowing our pups are cared for in a loving home with access to exercise, play and plenty of snuggles. We always receive plenty of photos and texts, keeping us updated to any developments and anecdotes from their days. It is so clear that Jackie truly loves the dogs she cares for, and we are so so so appreciative.

-Ashton & James Rautmann
Billy & Pepper | Pugs
---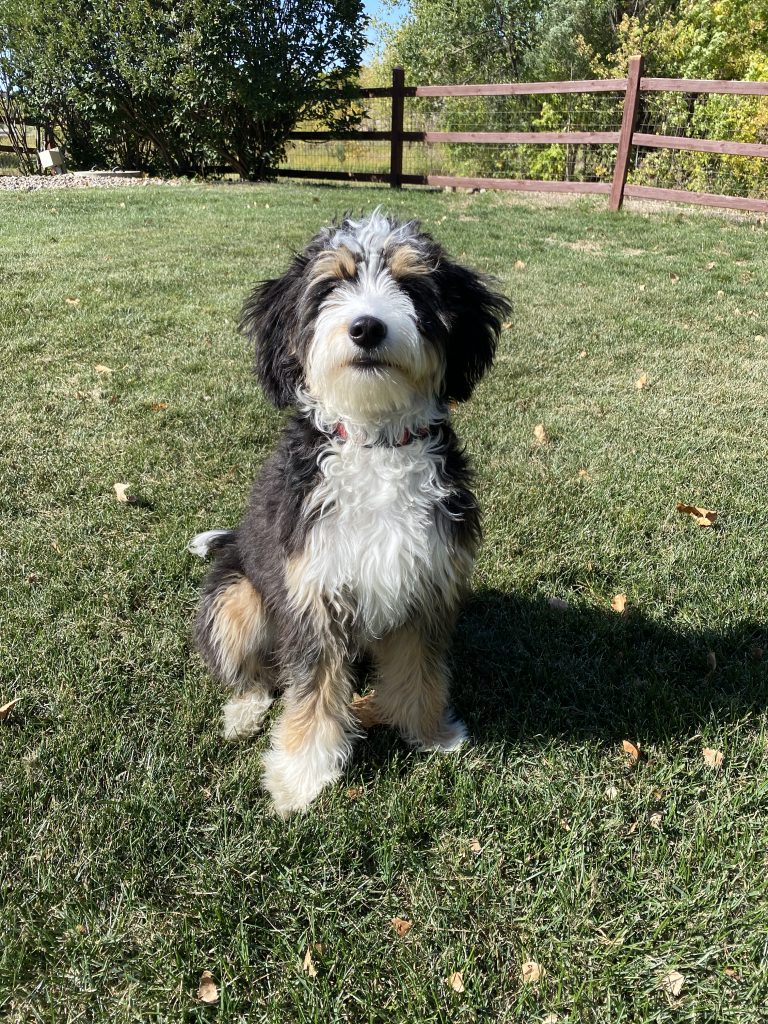 We have had our puppy, Takoda, over at Mutts and Mates for many nights. She loves it there because it is like she is going to a friends for a sleepover. The dogs are always so fun for my dog to play with and I feel like she is so attended to. I never am stressed when we drop her off as she runs to the door!

– Jill Marble
Takoda | Bernadoodle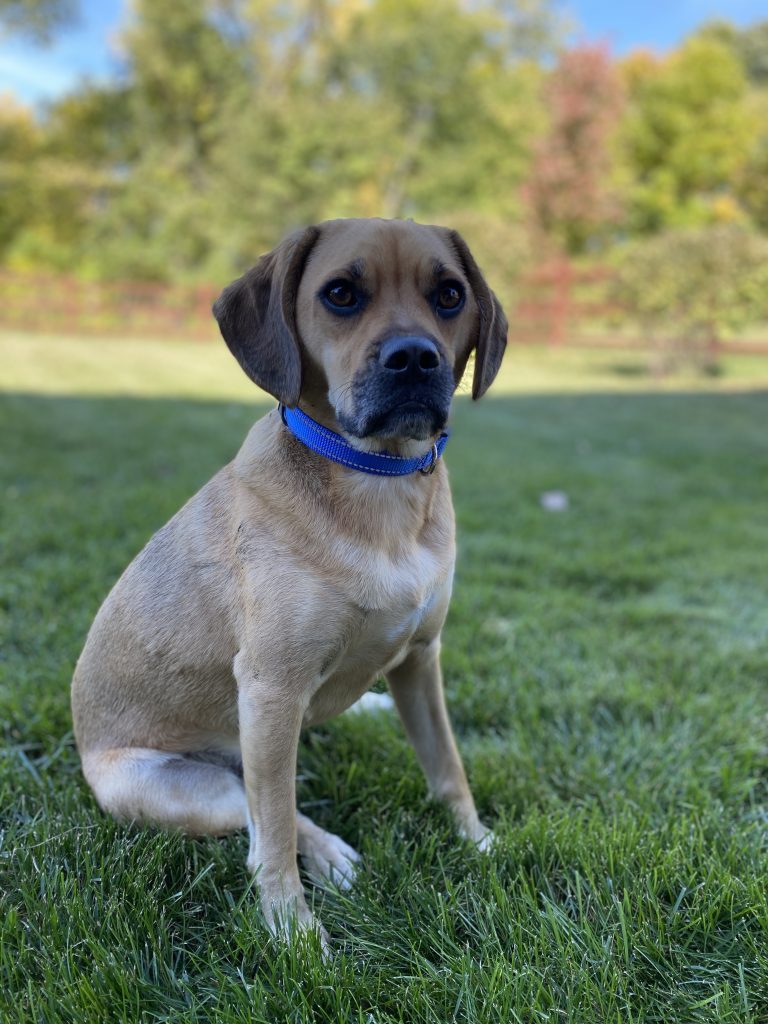 Mutts & Mates is a home away from home for our boy Finn. He loves it there so much I think he secretly wants to lives with them!! We were planning an extended trip and couldn't picture leaving him in a kennel that long. I had tried to find someone through Rover , but it never felt right. A friend mentioned Jackie so I gave her a call. It was great from the get go. During our meet and greet Finn bonded with Ruby right away. The home environment and family are what make it special. Finn has stayed with them several times now . When we get there he can't wait to get in. In fact he doesn't look back!

– Rita Gonzalez
Finn | Puggle
---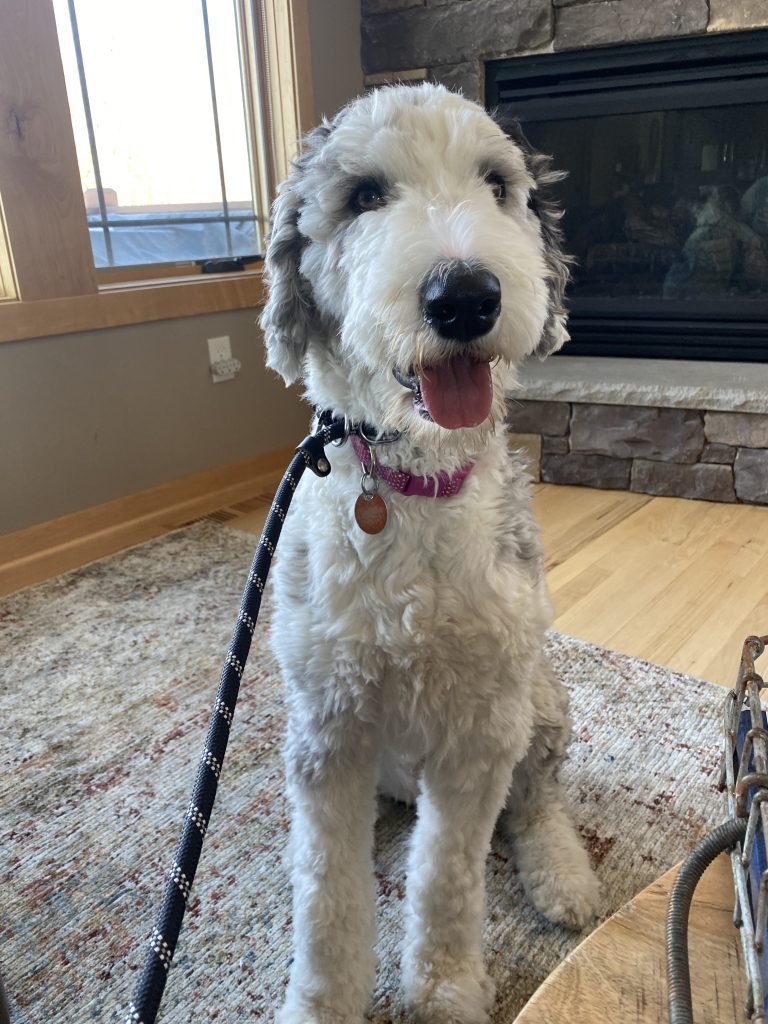 Jackie did such a great job taking care of our dog, Winnie. She was safe and well cared for while we were on vacation. I highly recommend Mutts and Mates!
-Tiffany Heath
Winnie | Sheepadoodle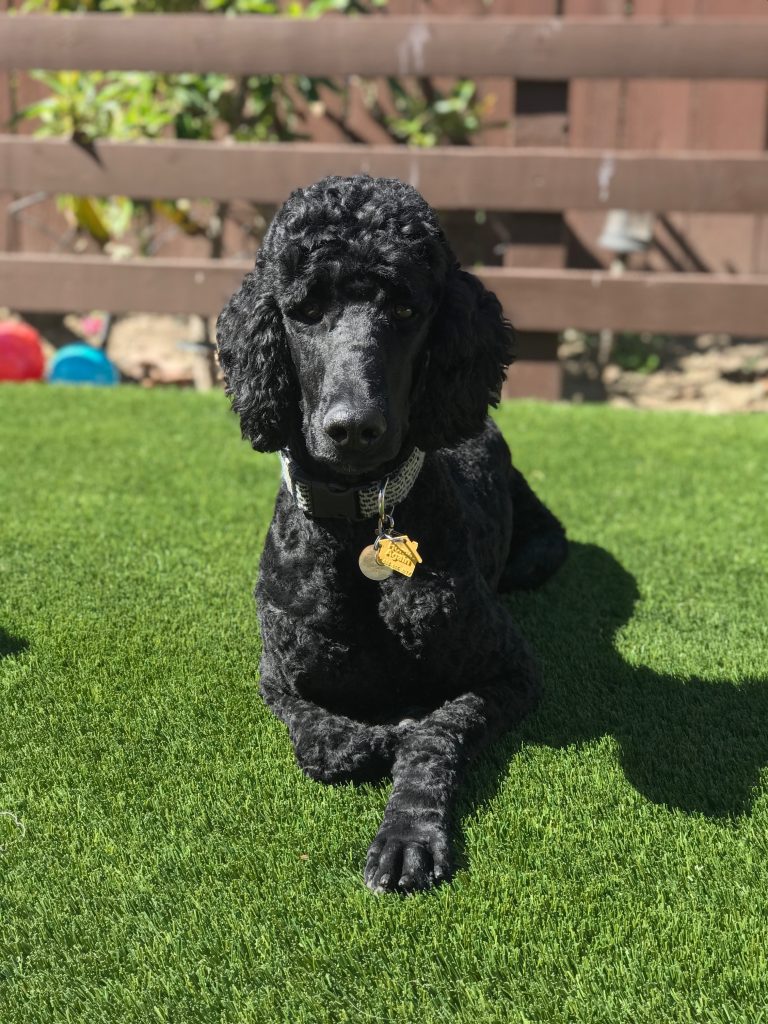 Our standard Poodle spent many happy days and nights with Jackie and her family when they lived in San Diego. He was treated like family and well cared for. We miss them!

Bill Gustafson
Ace | Standard Poodle
---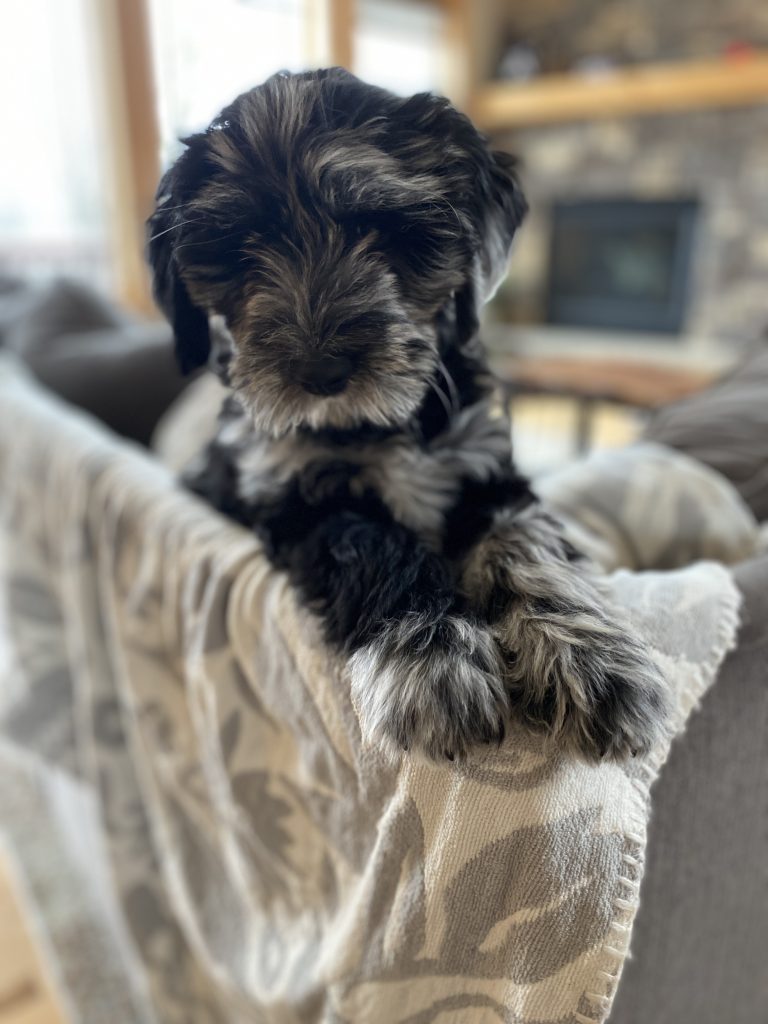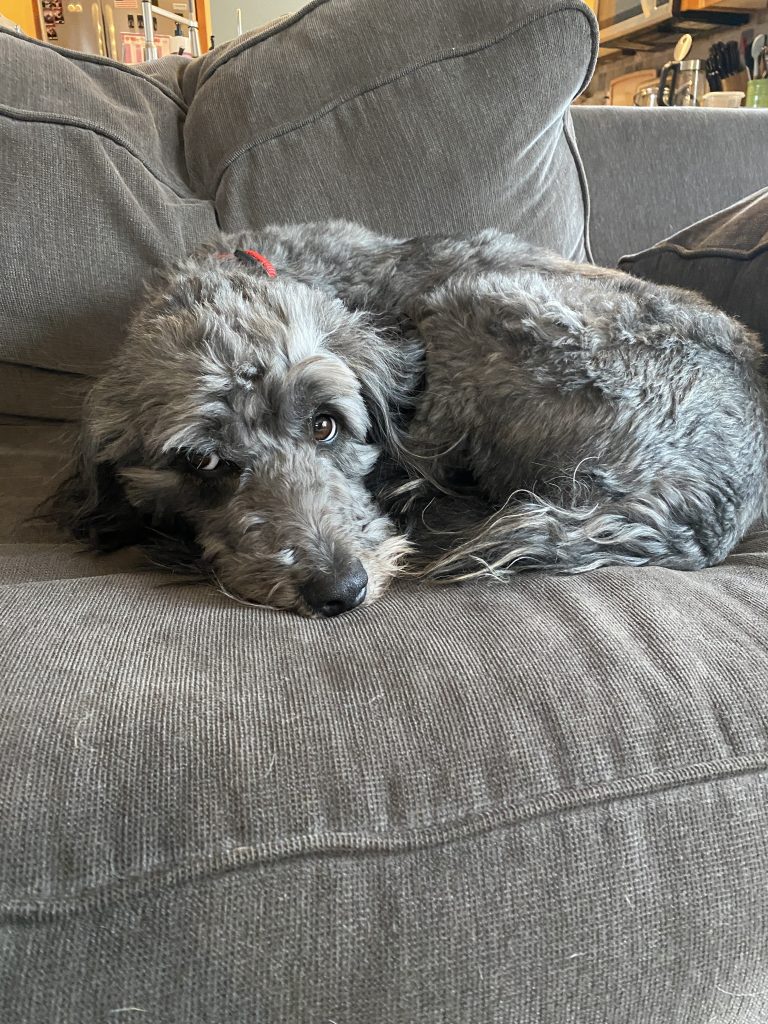 Mutts & Mates is simply the best place to send our fur babies. Jackie and her family is so sweet and caring. You can tell Jackie loves what she does . She is the only one we trust, especially with our puppy. So happy to have found this gem for boarding when we are gone!
– Heather & Adam Davis
Louie & Lola | Mini Golden Doodles
---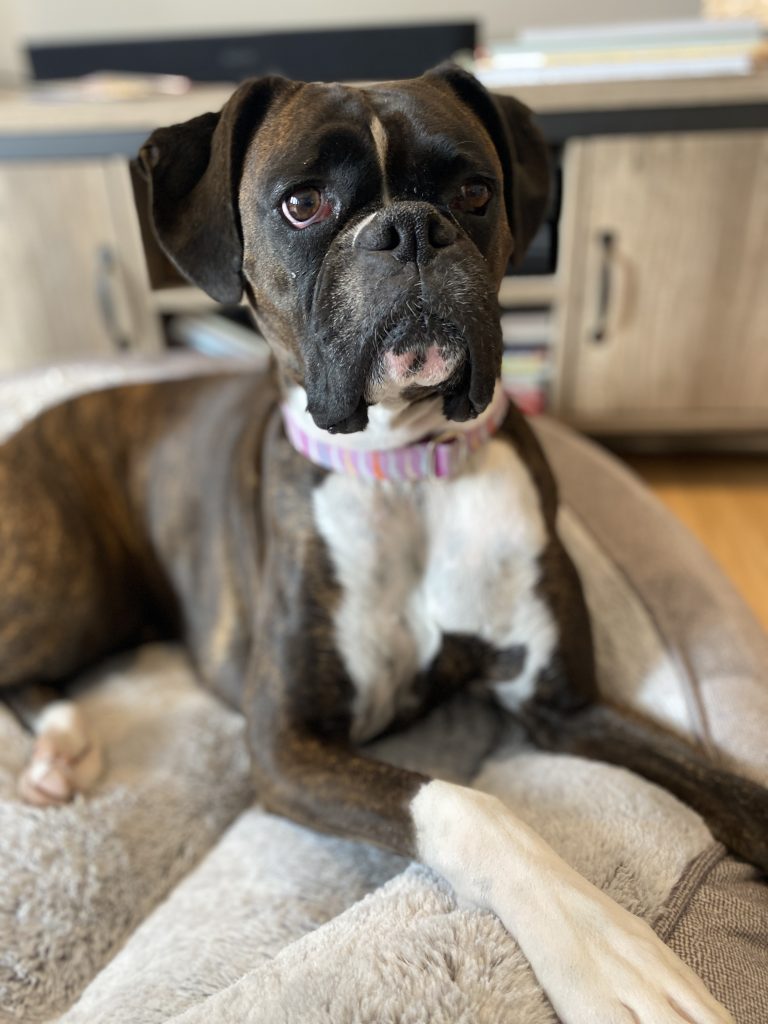 Jackie (Mutts and Mates) was referred to us by a friend. We weren't comfortable with boarding our Mocha in a kennel. Mutts and Mates is the next best thing to being at home…..personal interaction with family members, sleeping in her own bed in a home setting, running around in a fenced yard with resident pooch, Ruby (and others)
We received text updates almost daily with pictures and videos. We were super comfortable having Mocha in Jackie's care. Highly recommend!

-Donna & Glenn Toner
Mocha | Boxer
Mutts and Mates is a great place to bring your dog. Your furry family member will be treated the way you would want them to be treated and in a happy home where they're loved and have lots of fun. I have sent multiple family and friends to Mutts and Mates.

-Deeann Westrum
Edie | Golden Retriever
---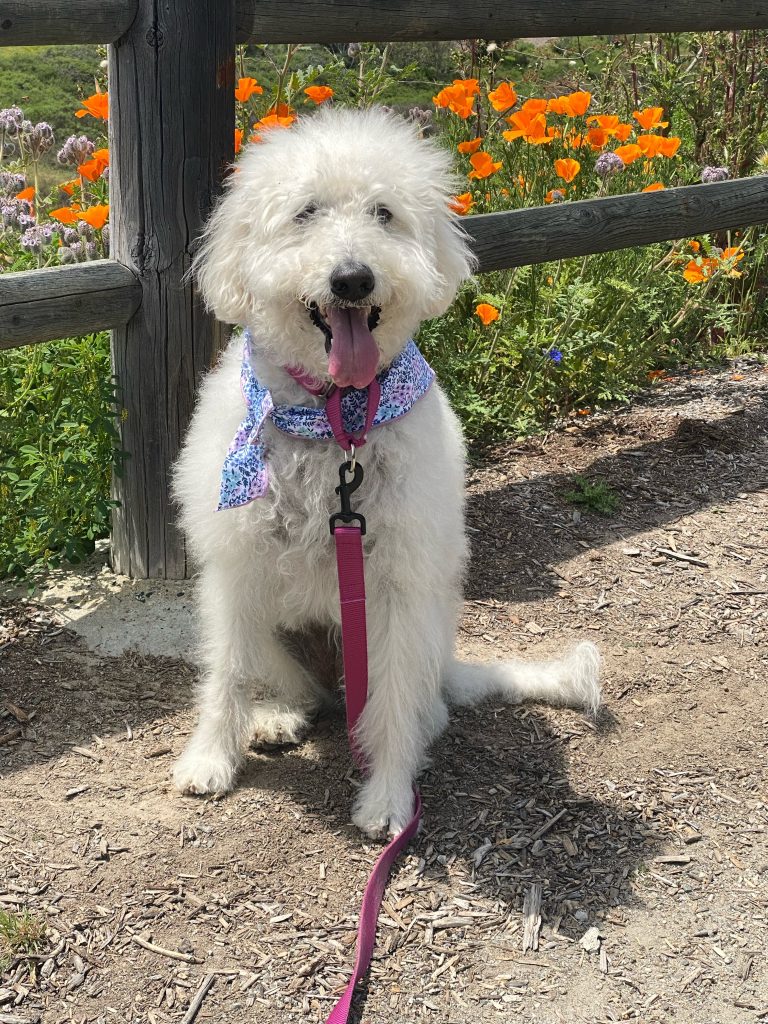 Jackie is an amazing dog sitter. She took such good care of my fur-baby Layla on multiple occasions, even though I was always a neurotic mess when I had to leave Layla to travel (and had about 2 pages of written instructions). I have a very difficult time trusting anyone to watch my dog, but Jackie exceeded all my standards. After Jackie moved away from California, we lost our trusted sitter and I've yet to find a replacement for her. She was just too good! She still checks in on Layla to this day, even though we live halfway across the country from each other. She truly cares about the dogs she watches, and she's just an overall wonderful person.

– Christina Eastman
Layla | Goldendoodle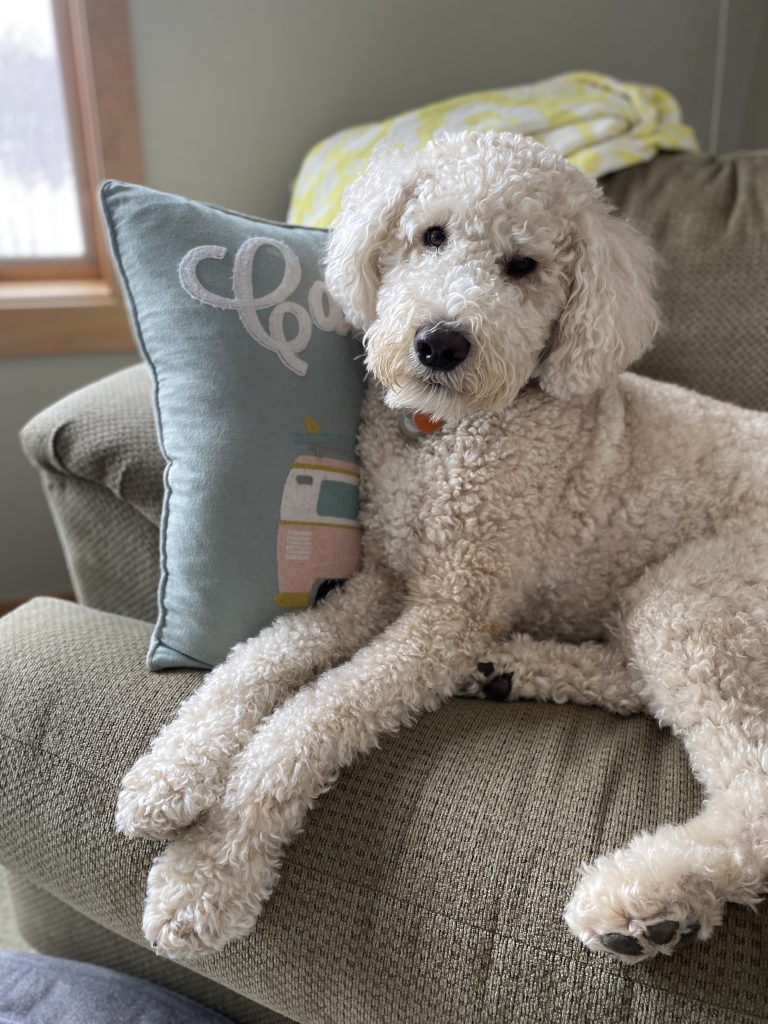 We love sending our boy Harvey to Mutts & Mates because we know he will feel right at home and be so loved! Harv used to come home from the dog boarding kennels exhausted and in rough shape. Then we found Jacqueline and we couldn't feel more lucky to have found Jackie! Harvey gets so excited to go hang with her, her family and whatever other pups she's got around. She'll help with training tips and give you all the updates so you know your pup is happy on his stay-cation. Thank you for taking such good care of our Harvey! 100% recommend!
-Amy Budde
Harvey | Standard Poodle
---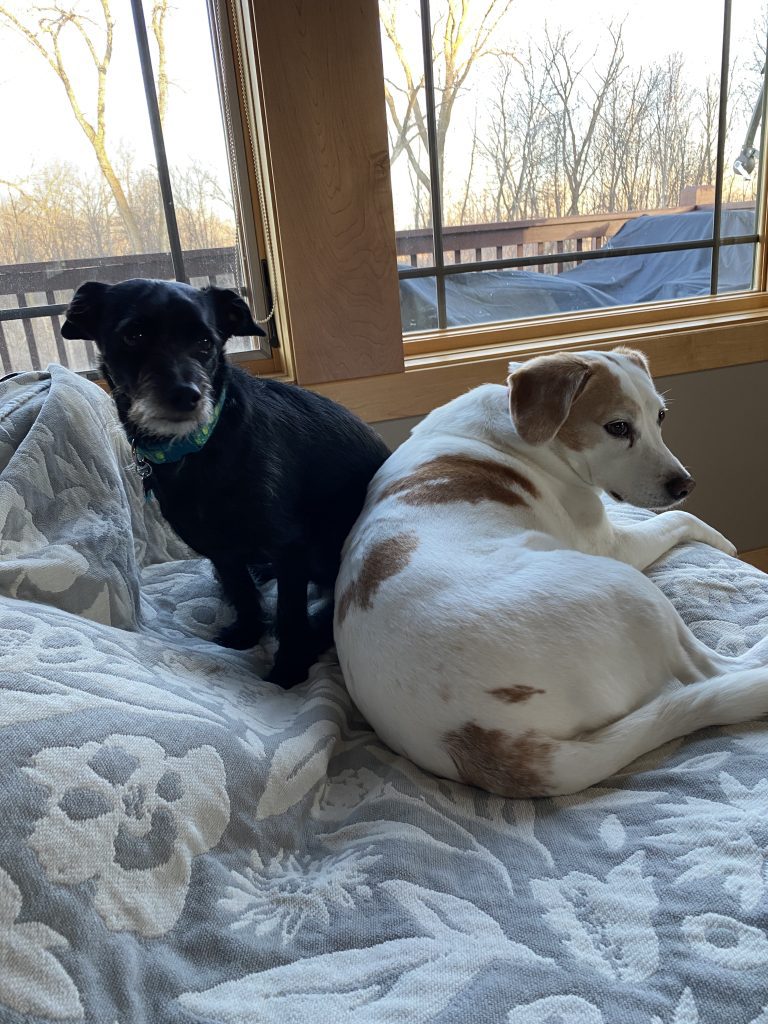 We can't say enough great things about our experience with Mutts and Mates. Jackie and her family treated our dogs like their own. Snoopy and Oliver loved all the play time and attention they received. It was so comforting to know they were in such great care. We will definitely be using Mutts and Mates in the future!

– Rebecca and Phil Rademacher
Snoopy | Beagle Mix
Ollie | Chihuahua Mix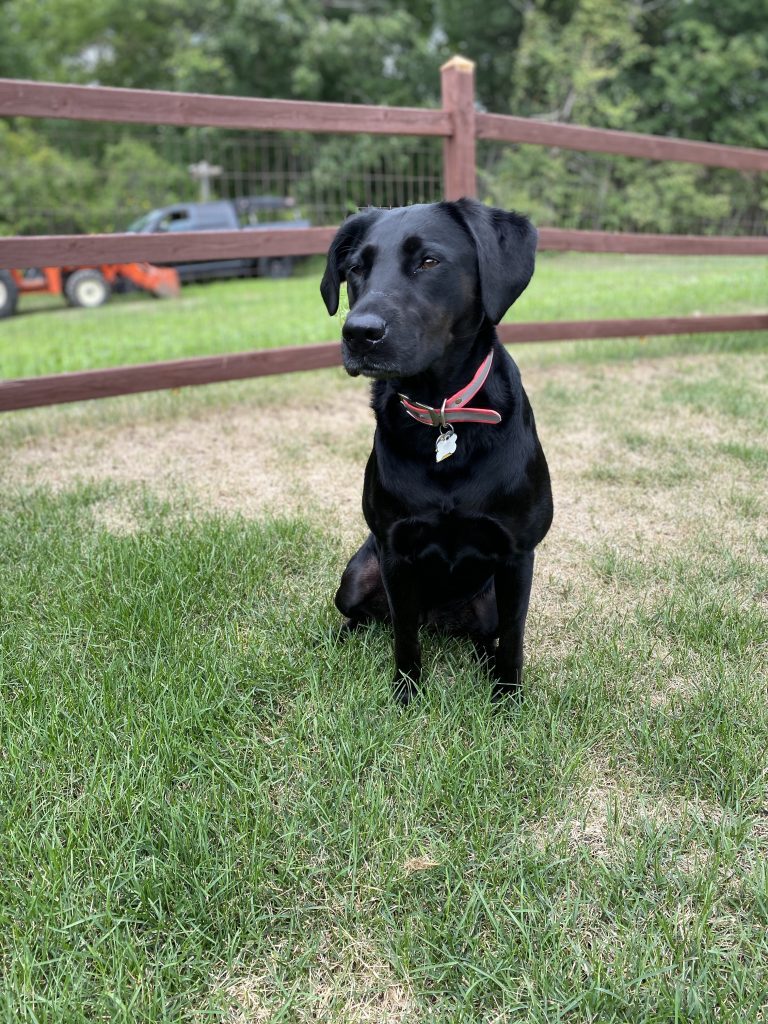 Mutts & Mates does such a good job at taking care of our Luna! Jackie always send us pictures and an update of how she's doing. Luna has an absolute blast and I'd highly recommend Mutts & Mates to anyone needing a dog sitter!
– Shelby & Brian Newberg
Luna | Black Lab
Mutts & Mates does such a good job at taking care of our Luna! Jackie always send us pictures and an update of how she's doing. Luna has an absolute blast and I'd highly recommend Mutts & Mates to anyone needing a dog sitter!

– Shelby & Brian Newberg
Luna | Black Lab
---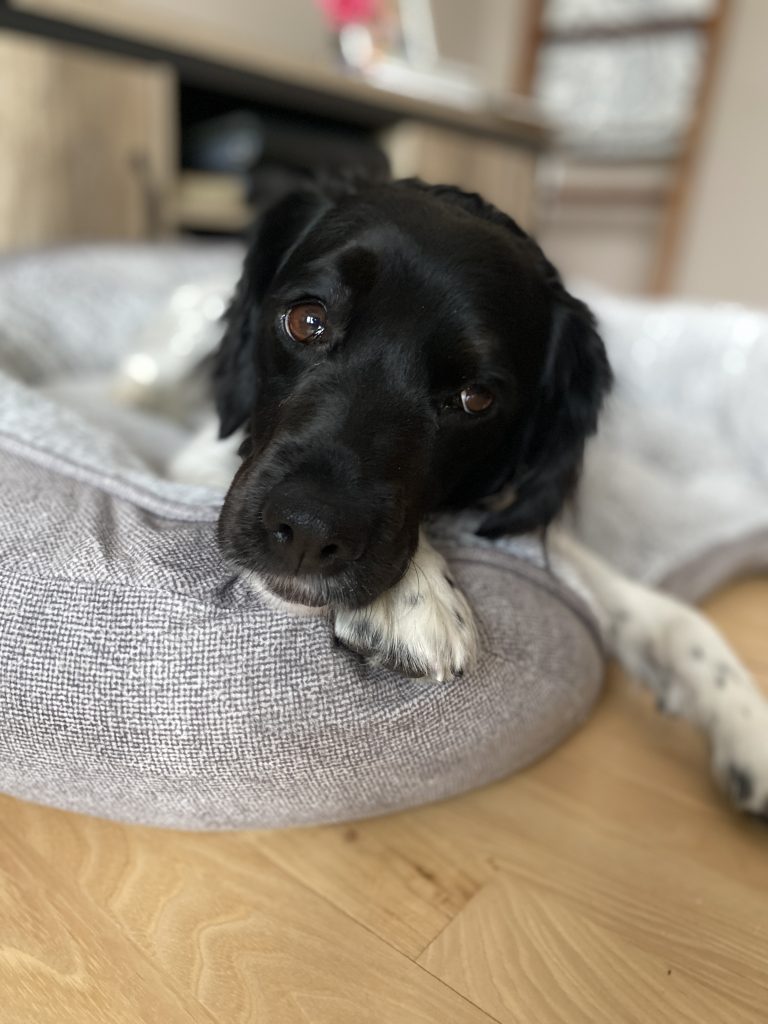 Mutts + Mates is Lacy's second home and Jackie is her second mama. Though we've always been working parents, Lacy got very accustomed to having us home with her during the chaos of 2020-2022. Once we started going back to work, we needed to ease Lacy back into holding down the fort without us. A neighbor told us about Mutts + Mates and now Lacy is a frequent house guest with Jackie, her very kind husband, and two beautiful children and Ruby. And there is a bonus … Jackie is a gentle but very effective trainer. Lacy went to boot camp as a puppy, but Jackie reinforces basic obedience. I honestly don't know how we would manage without Mutts + Mates. If you are looking for a welcoming home for your four-legged kiddos, I highly recommend Jackie and her team.
P.S. Jackie gets the best photos of Lacy when she is there. My day is made with every photo I receive.

– Julia Augdahl
Lacy | French Brittany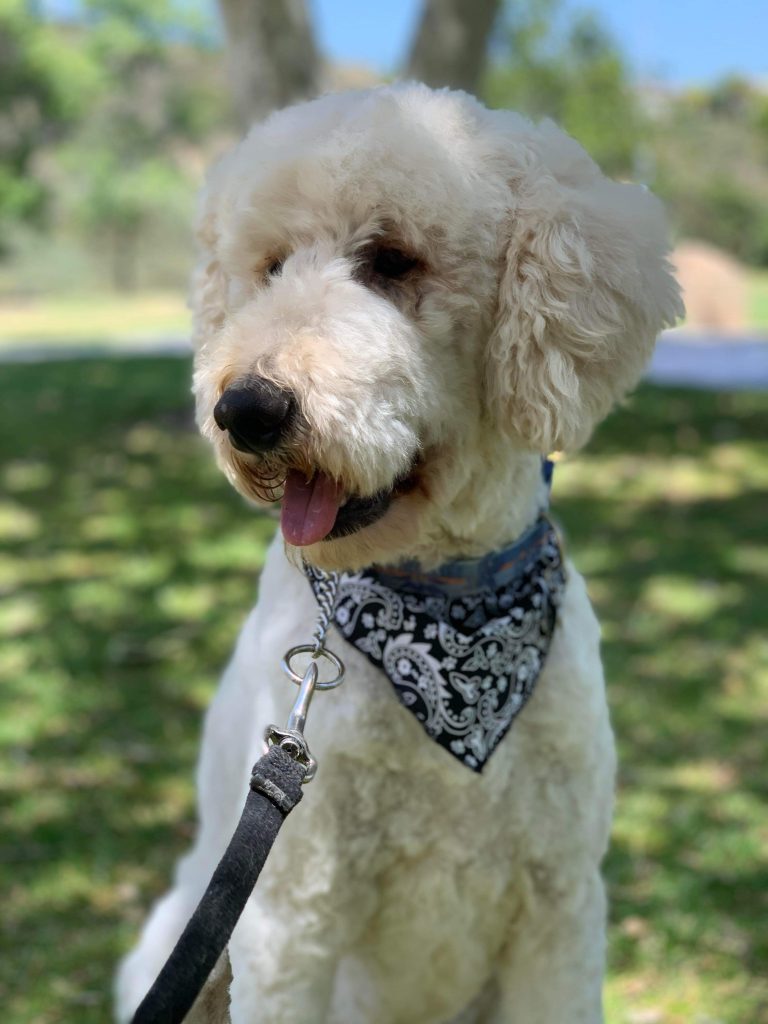 We are so lucky to have found Jackie and her family. She is the absolute best. Her family are the type of people you meet and they immediately feel like family. They welcomed our goofy hyper golden doodle Marley into their home and cared for him like their own. The peace of mind when traveling is priceless knowing that your dog is safe loved and well cared for. Thank you Jackie and family. We are forever grateful.

-Beth Oudom
Marley | Golden Doodle
---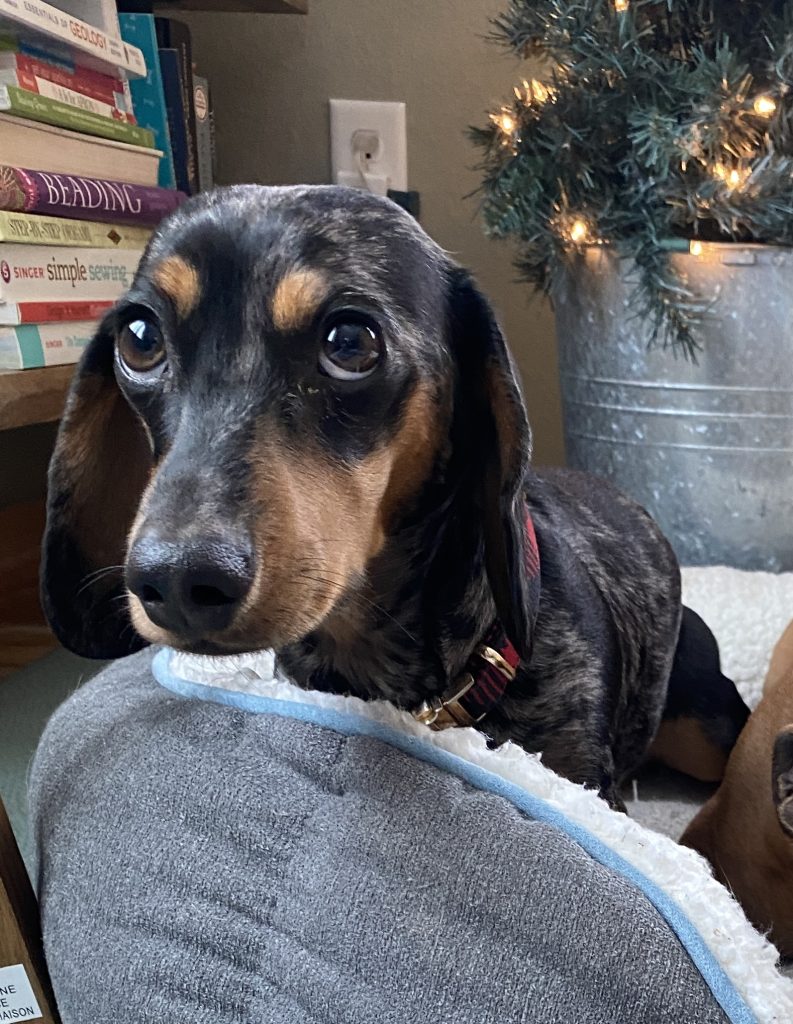 We LOVE Mutts & Mates! Jackie has been nothing short of exceptional with her service, demeanor, and incredible love for furry friends (she knows they are family!) Jackie gladly accepted the opportunity to work with our 8 month old puppy with training, commands, and socialization. Finn loved her and has been very well acclimated with our family and friends-not to mention our very busy neighborhood filled with young children and other pups. We have utilized her services for dog sitting as well, and her loving dog and Finn worked so great together. There is nobody else I would trust to watch our little guy!

Alex & Tony Dybvig
Finn | Dachshund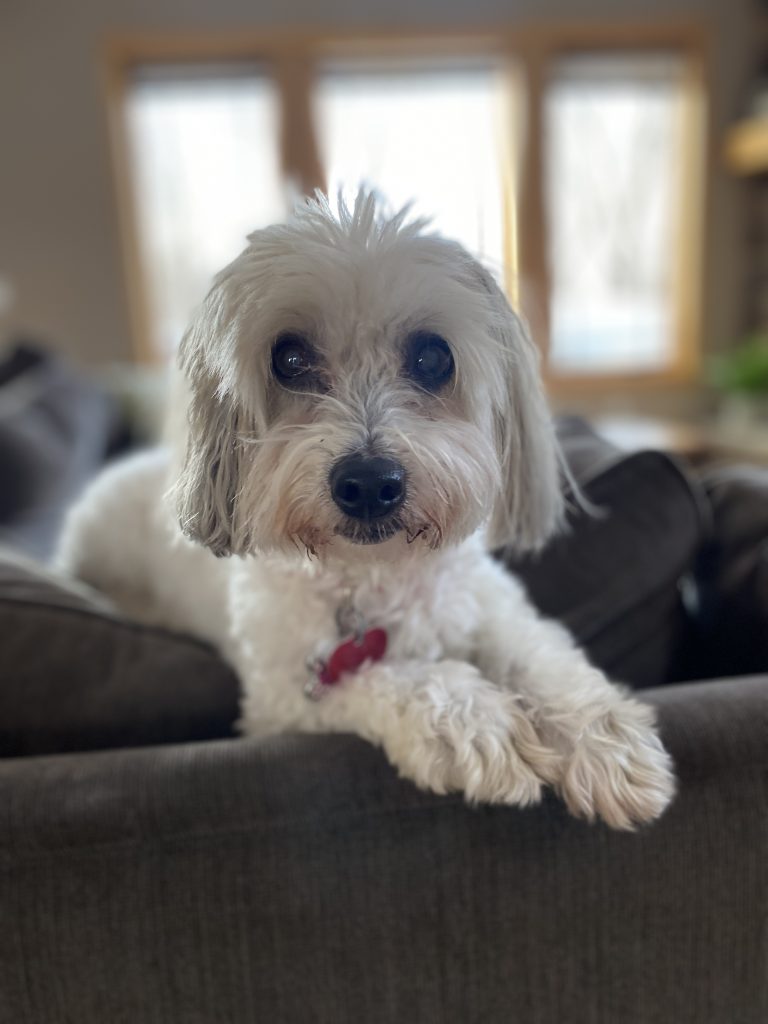 HIGHLY recommend Mutts and Mates! From our first meet and greet to every interaction since Jackie's love of dogs and the pride she takes in providing a "home away from home" for our fur babies is evident. Maddie absolutely loved it and by nature she is a very anxious dog who has hardly ever been away from home until this year. Jackie sent pictures and provided updates through Maddie's stay and she was clearly being loved up big time! Even slept with her daughter at night. Jackie came recommended to me from other families who have used her. The rates are reasonable, she has a fenced backyard, and her whole family engages with your dog!

Diane Tollefson
Maddie | Coton de Tulear
---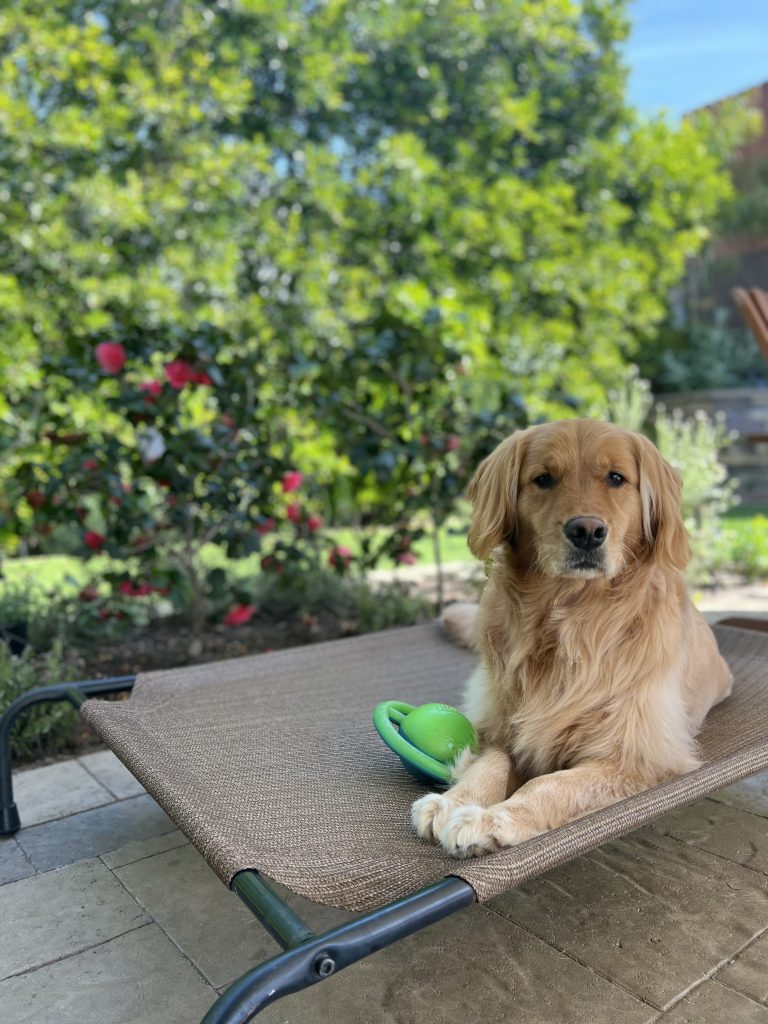 Jackie is not only a wonderful animal care specialist, advancing dog trainer, but also an AMAZING HUMAN BEING who really excels at all she does. Jackie's kind heart, attention to detail, and honest morals give me the comfort to know animals are in safe care in her hands. I'm so glad to have had the opportunity to work with Jackie and I'm excited to see her again in the future!
-Michelle Magers, Golden State Service Dogs
Katie | Golden Retriever
Jackie and I worked together for several years as pet sitters and dog trainers in San Diego. There is no one I would trust more with my dog. Jackie and her entire family are incredible with animals. I referred several clients to Jackie for both pet sitting and dog training. Everyone loved Mutts & Mates and had nothing but wonderful things to say about her and her business. Jackie is absolutely amazing with dogs and anyone who who is lucky enough to work with her will keep coming back! Thank you for everything you do to keep our dogs happy and healthy. We are so grateful for you!
-Nicole Gossler
SD Puppy Coach
Goose | French Bulldog
---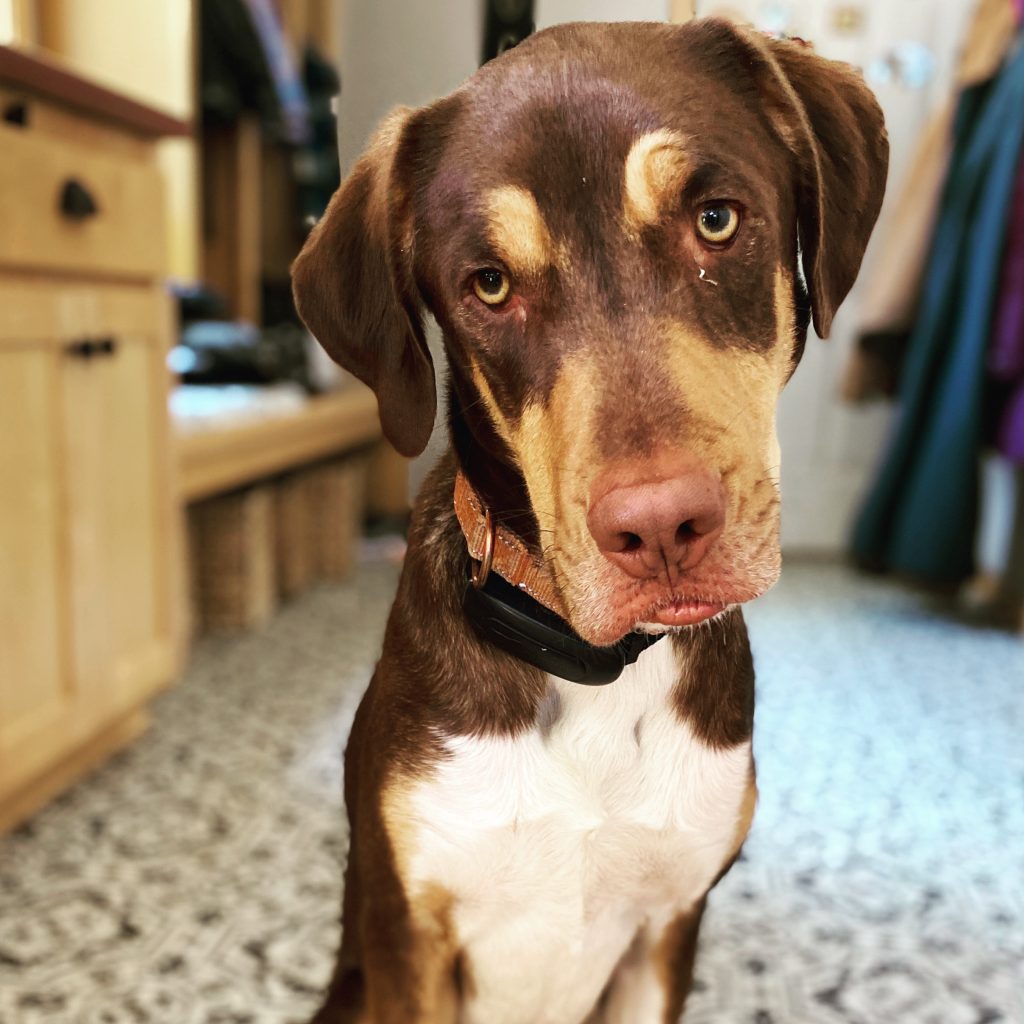 Jackie's work with Bilbo is nothing short of phenomenal! Training has been difficult, but she always approaches it with positivity and enthusiasm. I feel incredibly comfortable when I leave him at her house for extended time frames and would not send him anywhere else. I know he'll get the love, exercise and boundaries he needs to be a successful pup!

-Robin Butler
Bilbo | Lab Mix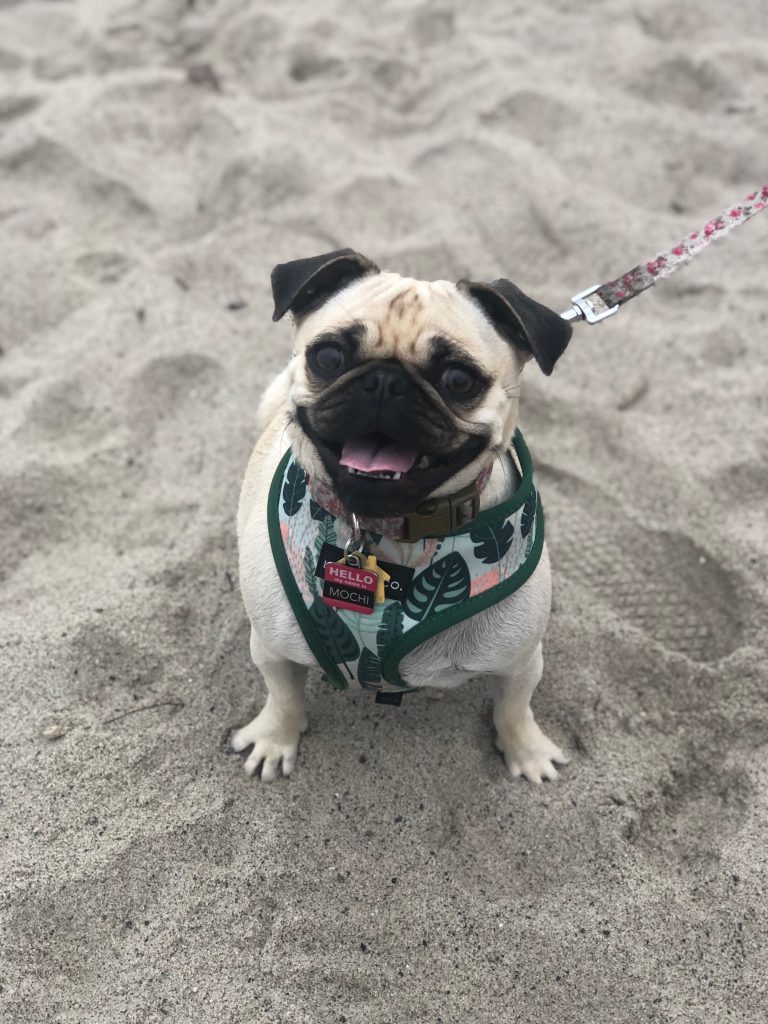 We are so grateful we found Jackie! And also so sad she is no longer in San Diego. She cared for our pug like it was one of her own. She would send us photo updates of Mochi playing with her kids, watching the family cook, or sitting on her lap at the computer. We always felt at ease knowing Mochi wasn't just being fed, but she was being cared for like one of their own. We miss you Jackie!

-Alyce Lopez
Mochi | Pug
---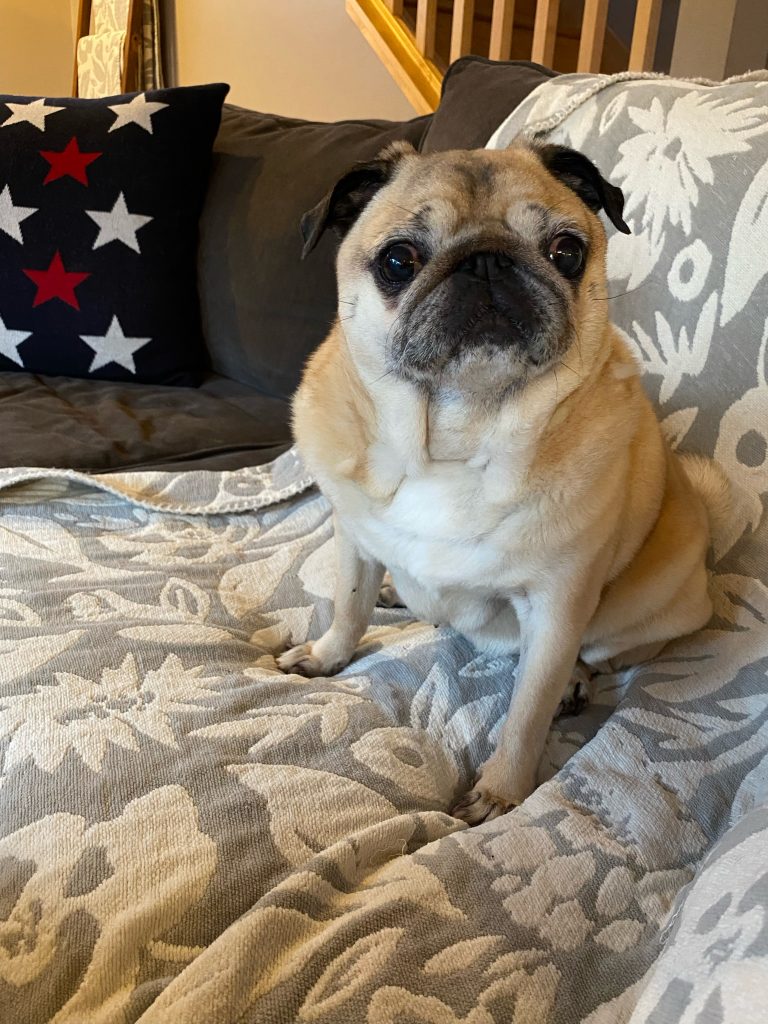 Jackie and her family were absolutely wonderful to our Lucy and took excellent care of her when we were out of town recently. Pictures were sent, along with daily updates to ensure that we had a piece of mind leaving her behind. Jackie went above and beyond to make us feel comfortable, along with providing suggestions on care for Lucy that we truly appreciate since she is in expert in the dog field. In a heartbeat, we would leave Lucy again in Jackie's care knowing that she and her family are the best and most trusted out there.

-Jenny & Chris Patera
Lucy | Pug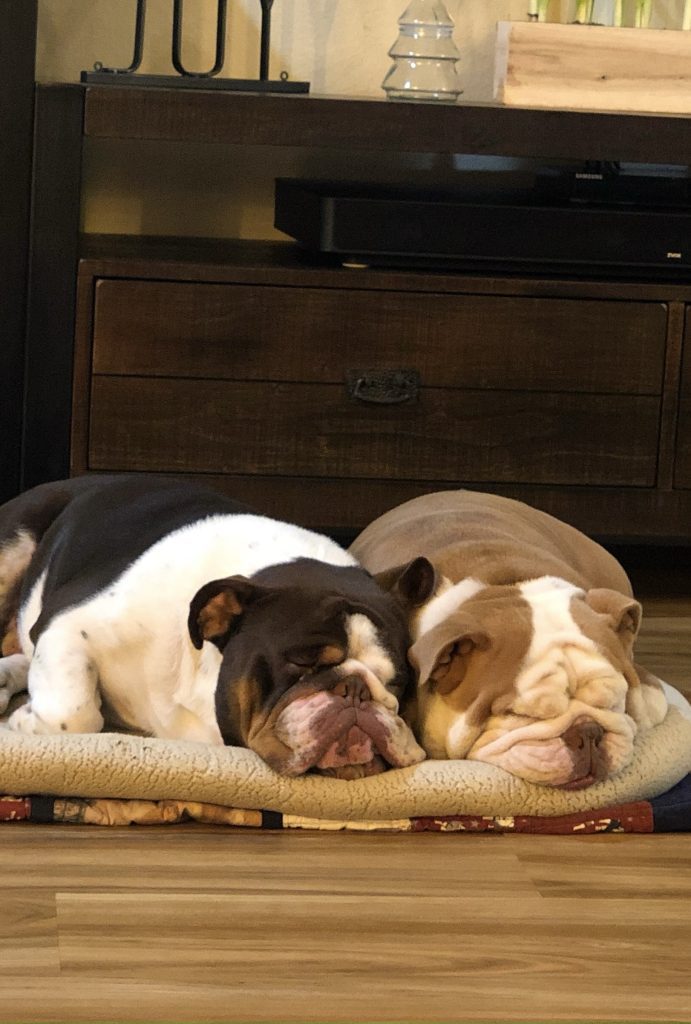 I can't say enough great things about Mutts and Mates! When we got our first English Bulldog, Jackie immediately agreed to watch him when we went on vacation. If you are familiar with the bulldog bread you know how much work they are. Jackie didn't batt an eye when I reviewed the list of things that we did to care for our dog. When we dropped Koa off for the first time her family was all there to greet us. We knew immediately that Koa would be well loved by their family. Jackie would text us frequent updates and pictures and she didn't hesitate to reach out with any questions. Jackie is kind, caring, loving and a fantastic communicator. I always knew our dogs received great care when they were with her. I highly recommend Mutts and Mates!

-Heather Bowler
Koa & Kai | English Bulldogs